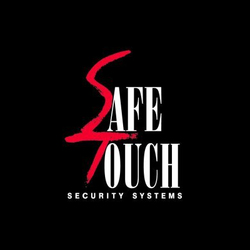 Customer Service Representative
Sorry, this job has expired.
Jacksonville, FL
* Meet our Hiring Managers in person.
* Visit us on Thursday July 22nd at 10 am
* Click Apply now for the location address
Description:
This position is responsible for providing technical and administrative support to Customers.
Duties and Responsibilities:
• Responsible for answering customer service inquiries in a call center setting related to billing, service issues, or any concern related to the customer's alarm system (average of 40-60 calls a day)
• Troubleshoot to attempt to prevent service appointments
• Schedule service appointments when troubleshooting does not resolve issue
• Act as a liaison between customers and various departments
• Investigate Customer accounts and events
• Successfully resolve customer complaints/special needs
• Perform special projects and other duties as assigned
Qualifications:
• Strong listening, communication, time management, and critical thinking skills
• Ability to communicate with peers, supervisors, managers, clients, and team members in a professional and respectful manner
• Ability to exhibit extreme caution with sensitive data
• Must be able to multi-task and organize effectively
• Punctual and reliable
• Must be able to learn & retain a large amount of technical information in a relatively short period of time in a fast paced environment
• Must be able to receive feedback in a consistent, professional, and respectful manner
• Must be receptive to detailed and frequent performance feedback.
• A positive attitude and perseverance
• Excellent oral and written communication skills
• Ability to excel in a team environment, as well as work well independently.
• Ability to act as the customer's advocate
• Respond to high stress situations in a positive manner.
• To be considered, candidates must be able to work nights and weekends
At Safetouch, we pride ourselves in our quality of service and customer satisfaction. We also expect to be well represented as a company by all of the members of our SafeTouch team.
A professional appearance, strong communication skills and a positive attitude are requirements.
About Us:
We're the nation's largest, independent communications-security company. We got there because of our innovations, guaranteed fast response and incomparable value.
We continually implement the industry's most advanced technology. We don't cut corners on equipment or service. No other company comes close to our track record in guaranteed response time. We own and operate our own command center, monitoring station, back-up systems and licenses.
83451893